International health insurance Tunisia
International health insurance Tunisia. First of all, your medical insurance is available on a first Euro basis. In other words, that means fully private. Also it is available on Top-Up to CFE, for those who are eligible. In general, CFE concerns French expats.

Above all, download and read the supporting documents. Then, contact us for a quote! Basically, Indigo Expat plans support you during your expatriation. In addition, it provides you with a very good international health insurance for Tunisia. Finally, eligible expatriates are european citizens living and/or residing abroad. Also non-european citizens residing in a Member State of the European Union.

=>  Indigo Expat OnePack (top up CFE)

=>  Indigo Expat WeCare (fully private insurance)
Contact us for a quote for your international health insurance Tunisia!
---
Republic of Tunisia
Tunisia (officially the Republic of Tunisia) is a country in the Maghreb region of North Africa, covering 165,000 square kilometres (64,000 square miles). Its northernmost point, Cape Angela, is the northernmost point on the African continent. It is bordered by Algeria to the west and southwest, Libya to the southeast, and the Mediterranean Sea to the north and east. 
Area: 163 610 km²
Capital: Tunis
Main cities: Tunis, Sfax, Sousse, Ettadhamen-Mnihla
Government: unitary semi-presidential republic
Currency: tunisian dianr (TND)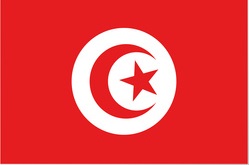 It may be but a slim wedge of North Africa's vast horizontal expanse, but Tunisia has enough history and diverse natural beauty to pack a country many times its size. With a balmy, sand-fringed Mediterranean coast, scented with jasmine and sea breezes, and where the fish on your plate is always fresh, Tunisia is prime territory for a straightforward sun-sand-and-sea holiday.
But beyond the beaches, it's a thrilling, underrated destination where distinct cultures and incredible extremes of landscape – forested coastlines, Saharan sand seas in the south – can be explored in just a few days.
Terrorist attacks in 2015 that targeted foreign visitors caused damage to the important tourism industry, something that Tunisia has struggled to overcome, but the removal of travel advisories for the country by Western governments has given the industry a chance to start to rebuild.

=> Tunisia on Diplomatie.gouv.fr

=> Tunisia on Wikipédia
Source: Wikipedia, Lonely Planet
---
Indigo Expat, international health insurance Tunisia
– zone of cover
First, Tunisia belongs to the zone of cover 1. Nevertheless you can select the most accurate one between the 4 zones of cover: 
2 : South Africa, ,…/… and Wallis and Futuna + Zone 1,
1 : Worldwide excluding countries listed in Zones 2 to 4.
In conclusion, members are covered during 6 weeks in case of accident or unforseen illness, outside the zone of cover, 
---
Moncey comparators for international health insurance Tunisia
At Moncey Assurances, we present you the coverage which best fit with your expectations. For this reason, Indigo Expat products are presented in our exclusive comparators. In a nutshell, you can compare them with our selection of international covers. In the end, make your decision with all major advantages and disavantages in your hands.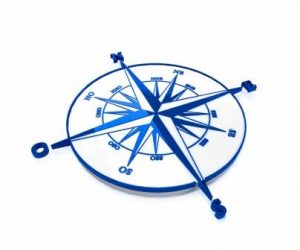 Pay attention to regulation for your international health insurance Tunisia
Please note that subscribing to an international health insurance Tunisia does not free you from the local regulation. If you are eligible to contribute to the local healthcare system in certain countries and do not have local cover in place, you may be subject to paying a tax levy.