International health insurance China
Your international health insurance China for expat ! Select your plan for China on a 1st € basis. Or on Top Up to the CFE, if you are eligible. Once you made your choice, read Indigo Expat's conditions. Finally, get your free quote online.


⇒ Indigo Expat OnePack (CFE)

⇒ Indigo Expat WeCare (1st €)
---

International health insurance
China
– zone of cover
First, China belongs to zone of cover 4. Whatever, Indigo Expat offers you great services 24/7. Finally, it supports you for a successful expatriation!
Members are covered in case of accident or unforeseen illness, outside the zone of cover. To conclude, within the limit of 6 weeks.
---

People's Republic of China
China
Firstly, China, officially the People's Republic of China (PRC) since 1949, is a country located in East Asia. Secondly, the country is divided into 23 provinces. But also into 5 autonomous regions and 4 direct controlled municipalities. Finally, one should add Hong Kong and Macau.

⇒ China on Wikipédia
Source: Wikipedia
Its modern face is dazzling, but China is no one trick pony. The world's oldest continuous civilisation isn't all smoked glass and brushed aluminium. And while you won't be tripping over artefacts rich seams of antiquity await.
Serve it all up according to taste: collapsing sections of the Great Wall, temple topped mountains, villages that time forgot, languorous water towns, sublime Buddhist grottoes and ancient desert forts. Pack a well-made pair of travelling shoes and remember the words of Laotzu: 'a journey of a thousand miles begins with a single step'.
Few countries do the great outdoors like the Middle Kingdom.
Source: Lonely planet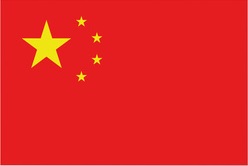 Key data
Continent: Asia
Subcontinent: East Asia
Population: 1 411,778 millions (2021)
Area: 9,596,961 km² (3,705,407 sq mi)
Density: 147,11 inhabitants / km²
GDP: 14 279,937 Mds US$ (2019)
Life expectancy: 76,70 years old (2018)
Birth rate: 10,48% (2019)
Official language: standard Chinese, Mongolian, Uyghur, Tibetan, Zhuang
Currency: yuan or renminbi (CNY)
Capital: Pékin
Main cities: Pékin, Shanghai, Canton , Shenzhen
Government: Unitary Marxist Leninist one party socialist republic

⇒ China on WHO

---

International health insurance c
omparator for
China
At Moncey Assurances, we propose you the international health insurance for China which best meets your expectations. For this reason, Indigo Expat solutions are compared with a range of selected expatriate plans. In the end, the best insurance is the one that fits most with your profile.

⇒ Contact form

Regulation and international health insurance China
Note that an international health insurance China does not free you from the local regulation. Therefore, contribute to the local healthcare system when mandatory.