International health insurance China
First, find your international health insurance China today! Second, your expatriate medical plan for China is at one's disposal on this web site. Also, note that it is a fully private insurance. That means a 1st € contract. Finally, the plan is also available on Top Up to CFE.

By the way, get your quote online! On one hand, Indigo Expat plan supports your expatriation in China. On the other hand, it provides you with a complete cover. Then, Indigo Expat also offers you great services 24/7.

⇒ Indigo Expat OnePack (CFE) – online quote

⇒ Indigo Expat WeCare (1st €) – online quote
---

People's Republic of China
Firstly, China, officially the People's Republic of China (PRC) since 1949, is a country located in East Asia. Secondly, the country is divided into 23 provinces. But also into 5 autonomous regions and 4 direct controlled municipalities. Finally, one should add Hong Kong and Macau.
Capital: Pékin
Main cities: Pékin, Shanghai, Canton , Shenzhen
Government: Unitary Marxist Leninist one party socialist republic
Currency: yuan or renminbi (CNY)
Area: 9,596,961 km² (3,705,407 sq mi)
Official language: standard Chinese, Mongolian, Uyghur, Tibetan, Zhuang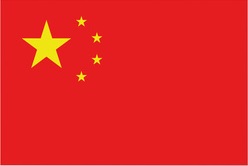 Its modern face is dazzling, but China is no one-trick pony. The world's oldest continuous civilisation isn't all smoked glass and brushed aluminium. And while you won't be tripping over artefacts – three decades of round the clock development and rash town planning have taken their toll – rich seams of antiquity await.
Serve it all up according to taste: collapsing sections of the Great Wall, temple topped mountains, villages that time forgot, languorous water towns, sublime Buddhist grottoes and ancient desert forts.


⇒ China on Wikipédia
Source: Wikipedia, Lonely planet

⇒ China on WHO
---

International health insurance China – zone of cover
First, China belongs to the zone of cover 4. Finally, zones of cover are: 
Members are covered outside the zone of cover, in case of accident or unforeseen illness. In conclusion, this extension is valid during 6 weeks max.
---

International health insurance c
omparator for
China
At Moncey Assurances, we propose exclusive comparators. Thus, you can easely compare and select your international health insurance. Indigo Expat plans are compared with other 1st class expatriate medical plans. At the end of the day, you have all data in your hands to make your decision.

Pay attention to regulation for your international health insurance China
Note that an international health insurance China does not free you from the local regulation. Therefore, contribute to the local healthcare system when mandatory.