International health insurance Hong-Kong
International health insurance Hong-Kong. First of all, your medical insurance is available on a first Euro basis. In other words, that means fully private. Also it is available on Top-Up to CFE, for those who are eligible. In general, CFE concerns French expats. 

Above all, download and read the supporting documents. Then, contact us for a quote! Basically, Indigo Expat plans support you during your expatriation. In addition, it provides you with a very good international health insurance for Hong-Kong. Finally, eligible expatriates are european citizens living and/or residing abroad. Also non-european citizens residing in a Member State of the European Union.

=>  Indigo Expat OnePack (top up CFE)

=>  Indigo Expat WeCare (fully private insurance)
Contact us for a quote for your international health insurance !
---
People's Republic of China
Hong Kong, officially the Hong Kong Special Administrative Region of the People's Republic of China, is a special administrative region on the eastern side of the Pearl River estuary in southern China
Capital: Pékin / Hong-Kong
Main cities: Pékin, Shanghai, Canton , Shenzhen, Hong Kong 
Government: Devolved executive-led system within a socialist republic
Currency: yuan or renminbi (CNY), Hong Kong dollar (HKD)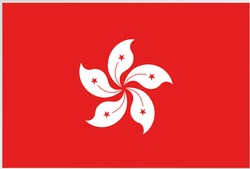 => Discover Hong Kong
Hong Kong welcomes with an iconic skyline, a legendary kitchen, and lush, protected nature where rare birds and colourful traditions thrive.
Neighbourhoods & Islands
Hong Kong's enchanting neighbourhoods and islands offer a sensory feast. You may find yourself swaying along on a historic double-decker tram, cheering with the hordes at the city-centre horse races, or simply gazing out at the glorious harbour. What most visitors don't immediately realise is that over 70% of Hong Kong is mountains and sprawling country parks, some also home to geological and historical gems. Escape the city limits on one of the world's smoothest transport systems and spend your day wandering in a Song dynasty village, hiking on a deserted island or kayaking among volcanic sea arches.

=> Hong-Kong on Diplomatie.gouv.fr

=> Hong-Kong on Wikipédia
Source: Wikipedia, Lonely planet
---
Indigo Expat, international health insurance Hong-Kong
– zone of cover
First, Hong-Kong belongs to the zone of cover 4. Nevertheless you can select the most accurate one between the 4 zones of cover: 
2 : South Africa, ,…/… and Wallis and Futuna + Zone 1,
1 : Worldwide excluding countries listed in Zones 2 to 4.
In conclusion, members are covered during 6 weeks in case of accident or unforseen illness, outside the zone of cover, 
---
Moncey comparators for international health insurance Hong-Kong
At Moncey Assurances, we present you the coverage which best fit with your expectations. For this reason, Indigo Expat products are presented in our exclusive comparators. In a nutshell, you can compare them with our selection of international covers. In the end, make your decision with all major advantages and disavantages in your hands.

Pay attention to regulation for your international health insurance Hong-Kong
Please note that subscribing to an international health insurance Hong-Kong does not free you from the local regulations. If you are eligible to contribute to the local healthcare system in certain countries and do not have local cover in place, you may be subject to paying a tax levy.