International health insurance Poland
International health insurance Poland. First of all, your medical insurance is available on a first Euro basis. That means fully private. But also on top-up to Caisse des Français de l'Etranger, for those who are eligible.

In order to have a better overview, download and read the supporting documentation. Indigo Expat plans support you during your expatriation. And it provides you with a very good international health insurance for Poland. Eligible expatriates are european citizens living and/or residing abroad. And non-european citizens residing in a Member State of the European Union.

=>  Indigo Expat OnePack (top up CFE)

=>  Indigo Expat WeCare (fully private insurance)
Contact us for a quote!
---
Republic of Poland
Poland, officially the Republic of Poland, is a country located in Central Europe. Poland is bordered by the Baltic Sea, Russian Kaliningrad Oblast and Lithuania to the north, Belarus and Ukraine to the east, Slovakia and Czech Republic to the south and Germany to the west.
Area: 312 696 km²
Capital: Warsaw
Main cities: Warsaw, Krakow, Lodz, Gdańsk, Wroclaw, Poznan
Government: unitary semi-presidential constitutional republic
Currency: Złoty (PLN)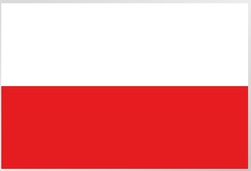 Picturesque cities such as Kraków and Gdańsk vie with energetic Warsaw for your urban attention. Elsewhere, woods, rivers, lakes and hills beckon for some fresh-air fun.
A Thousand Years
Poland's roots go back to the 10th century, leaving more than a thousand years of twists and turns and kings and castles to explore. WWII history buffs are well served. Tragically, Poland found itself in the middle of that epic fight, and monuments and museums dedicated to these battles – and to Poland's remarkable survival – can be seen everywhere. There's a growing appreciation, too, of the country's rich Jewish heritage. Beyond the deeply affecting Holocaust memorials, synagogues are being sensitively restored, and former Jewish centres such as Łódź and Lublin have heritage trails where you can trace this history at your own pace.

=> Poland on Diplomatie.gouv.fr

=> Poland on Wikipédia
Source: Wikipedia, Lonely planet
---
Indigo Expat, international health insurance Poland
– zone of cover
Poland belongs to the zone of cover 2. But you have the opportunity to select the most accurate one between 4 zones of cover: 
2 : South Africa, ,…/… and Wallis and Futuna + Zone 1,
1 : Worldwide excluding countries listed in Zones 2 to 4.
Outside your zone of cover, members are covered during 6 weeks in case of accident or unforseen illness.
---
Moncey comparators for international health insurance Poland
At Moncey Assurances, we present you the coverage which best fit with your expectations. Therefore, our own products – ie. Indigo Expat – are presented in our exclusive comparators. In fact, you can compare them with our selection of international covers. Make your decision with all major advantages and disavantages in your hands.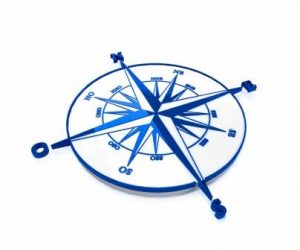 Pay attention to regulation for your international health insurance Poland
Please note that subscribing to an international health insurance Poland does not free you from the local regulation. If you are eligible to contribute to the local healthcare system in certain countries and do not have local cover in place, you may be subject to paying a tax levy.