International health insurance Czech Republic
International health insurance Czech Republic. First of all, your medical insurance is available on a first Euro basis. That means fully private. But also on top-up to CFE, for those who are eligible.

In order to have a better overview, download and read the supporting documents. Indigo Expat plans support you during your expatriation. And provide you with a very good international health insurance for Czech Republic. Eligible expatriates are european citizens living and/or residing abroad. And non-european citizens residing in a Member State of the European Union.

=>  Indigo Expat OnePack (top up CFE)

=>  Indigo Expat WeCare (fully private insurance)
Contact us for a quote!
---
Czech Republic
The Czech Republic, also known by its short-form name, Czechia, is a landlocked country in Central Europe bordered by Germany to the west, Austria to the south, Slovakia to the east and Poland to the northeast
Capital: Prague
Main cities: Prague, Brno, Ostrava, Plzeň, Liberec, Olomouc, Hradec Králové, České Budějovice
Government: Unitary parliamentary constitutional republic
Currency: Czech coruna (CZK)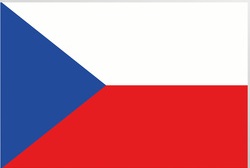 Since the fall of communism in 1989, the Czech Republic – and its capital in particular – has evolved into one of Europe's most popular travel destinations.
Prague, Cradle of Czech Culture
Everyone who visits the Czech Republic starts with Prague, the cradle of Czech culture and one of Europe's most fascinating cities. Prague offers a near-intact medieval core of Gothic architecture that can transport you back 500 years – the 14th-century Charles Bridge, connecting two historic neighbourhoods across the Vltava River, with the castle ramparts and the spires of St Vitus Cathedral rising above, is one of the classic sights of world travel. But the city is not just about history; it's a vital urban centre with a rich array of cultural offerings, and a newly emerging foodie scene.

=> Czech Republic on Diplomatie.gouv.fr

=> Czech Republic on Wikipédia
Source: Wikipedia, Lonely planet
---
Indigo Expat, international health insurance Czech Republic
– zone of cover
Czech Republic belongs to the zone of cover 2. But you have the opportunity to select the most accurate one between 4 zones of cover: 
2 : South Africa, ,…/… and Wallis and Futuna + Zone 1,
1 : Worldwide excluding countries listed in Zones 2 to 4.
Outside your zone of cover, members are covered during 6 weeks in case of accident or unforseen illness.
---
Moncey comparators for international health insurance Czech Republic
At Moncey Assurances, we present you the coverage which best fit with your expectations. Therefore, our own products – ie. Indigo Expat – are presented in our exclusive comparators. In fact, you can compare them with our selection of international covers. Make your decision with all major advantages and disavantages in your hands.

Pay attention to regulation for your international health insurance Czech Republic
Please note that subscribing to an international health insurance does not free you from the local regulations. If you are eligible to contribute to the local healthcare system in certain countries and do not have local cover in place, you may be subject to paying a tax levy.