International health insurance Laos
International health insurance Laos. First of all, your medical insurance is available on a first Euro basis. That means fully private. But also on top-up to CFE, for those who are eligible.

In order to have a better overview, download and read the supporting documents. Indigo Expat plans support you during your expatriation. And it provides you with a very good international health insurance for Laos. Eligible expatriates are european citizens living and/or residing abroad. And non-european citizens residing in a Member State of the European Union.

=>  Indigo Expat OnePack (top up CFE)

=>  Indigo Expat WeCare (fully private insurance)
Contact us for a quote!
---
Lao People's Democratic Republic
Laos, officially the Lao People's Democratic Republic, commonly referred to by its colloquial name of Muang Lao, is a socialist state and the only landlocked country in Southeast Asia at the heart of the Indochinese peninsula, bordered by Myanmar (Burma) and China to the northwest, Vietnam to the east, Cambodia to the southwest, and Thailand to the west and southwest.
Area: 237 955 km²
Capital: Vientiane
Main cities: Vientiane, Paksé, Savannakhet, Luang Prabang
Government: Unitary Marxist–Leninist one-party socialist republic
Currency: Kip (LAK)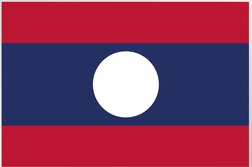 Le Laos est incontestablement le pays le plus énigmatique de la Péninsule indochinoise. Son Histoire contemporaine tourmentée – la décolonisation, les bombardements liés au conflit vietnamien et l'instauration d'un régime communiste en 1975 qui s'est maintenu jusqu'à aujourd'hui – l'a longtemps tenu à l'écart du reste du monde. Cette période de fermeture est désormais révolue : le Laos s'ouvre progressivement, et les visiteurs étrangers découvrent un pays fascinant qui semble ignorer superbement la mondialisation trépidante à l'œuvre chez ses voisins. "Authenticité" est peut-être le terme qui qualifie le mieux ce petit pays.
Jadis le Laos était désigné sous le nom du "pays du million d'éléphants", une expression poétique qui devint "le pays du million d'insignifiants" sous la plume acerbe de certains correspondants de guerre lors de la guerre du Vietnam. Quarante ans après, le Laos est un pays de plus en plus intéressant à visiter. Une nature restée sauvage en certains endroits, un kaléidoscope de cultures et l'extraordinaire gentillesse des habitants en font une destination privilégiée pour les voyageurs. Un pays où votre pouls bat moins fort, où les sourires sont authentiques et où les gens sont curieux d'en savoir plus sur vous.

=> Laos on Diplomatie.gouv.fr

=> Laos on Wikipédia
Source: Wikipedia, Lonely planet
---
Indigo Expat, international health insurance Laos
– zone of cover
Laos belongs to the zone of cover 1. But you have the opportunity to select the most accurate one between 4 zones of cover: 
2 : South Africa, ,…/… and Wallis and Futuna + Zone 1,
1 : Worldwide excluding countries listed in Zones 2 to 4.
Outside your zone of cover, members are covered during 6 weeks in case of accident or unforseen illness.
---
Moncey comparators for international health insurance Laos
At Moncey Assurances, we present you the coverage which best fit with your expectations. Therefore, our own products – ie. Indigo Expat – are presented in our exclusive comparators. In fact, you can compare them with our selection of international covers. Make your decision with all major advantages and disavantages in your hands.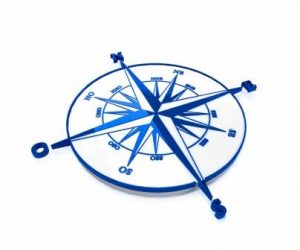 Pay attention to regulation for your international health insurance Laos
Please note that subscribing to an international health insurance Laos does not free you from the local regulation. If you are eligible to contribute to the local healthcare system in certain countries and do not have local cover in place, you may be subject to paying a tax levy.