International health insurance Indonesia
International health insurance Indonesia. First of all, your medical insurance is available on a first Euro basis. That means fully private. But also on top-up to CFE, for those who are eligible.

In order to have a better overview, download and read the supporting documents. Indigo Expat plans support you during your expatriation. And it provides you with a very good international health insurance for Indonesia. Eligible expatriates are european citizens living and/or residing abroad. And non-european citizens residing in a Member State of the European Union.

=>  Indigo Expat OnePack (top up CFE)

=>  Indigo Expat WeCare (fully private insurance)
Contact us for a quote!
---
Republic of Indonesia
Indonesia, officially the Republic of Indonesia, is a country in Southeast Asia, between the Indian and Pacific oceans. The country shares land borders with Papua New Guinea, East Timor, and the eastern part of Malaysia. Other neighbouring countries include Singapore, Vietnam, the Philippines, Australia, Palau, and India's Andaman and Nicobar Islands.
Capital: Jakarta
Main cities: Jakarta, Surabaya, Bekasi, Medan, Bandung
Government: unitary presidential constitutional republic
Currency: Indonesian rupiah (IDR)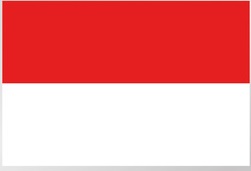 This beguiling nation of over 17,000 islands has massive potential for adventures. It's hard to beat Indonesia for the sheer range of experiences on offer.
Rich Diversity
The world's fourth most populous country is like 100 countries melded into one: a kaleidoscope of a nation that sprawls along the equator for 5000km. Indonesia is a land of so many cultures, peoples, animals, customs, plants, sights, art and foods that it defies homogenisation.
The people are as radically different from each other as the variety of landscapes you'll see, with every island a unique blend. Over time, deep and rich cultures have evolved, from the mysteries of the spiritual Balinese to the ancient animist belief system of the Asmat people of Papua.

=> Indonesia on Diplomatie.gouv.fr

=> Indonesia on Wikipédia
Source: Wikipedia, Lonely planet
---
Indigo Expat, international health insurance Indonesia
– zone of cover
Indonesia belongs to the zone of cover 2. But you have the opportunity to select the most accurate one between 4 zones of cover: 
2 : South Africa, ,…/… and Wallis and Futuna + Zone 1,
1 : Worldwide excluding countries listed in Zones 2 to 4.
Outside your zone of cover, members are covered during 6 weeks in case of accident or unforseen illness.
---
Moncey comparators for international health insurance Indonesia
At Moncey Assurances, we present you the coverage which best fit with your expectations. Therefore, our own products – ie. Indigo Expat – are presented in our exclusive comparators. In fact, you can compare them with our selection of international covers. Make your decision with all major advantages and disavantages in your hands.

Pay attention to regulation for your international health insurance Indonesia
Please note that subscribing to an international health insurance expatriates Indonesia does not free you from the local regulations. If you are eligible to contribute to the local healthcare system in certain countries and do not have local cover in place, you may be subject to paying a tax levy.