International health insurance Netherlands
International health insurance Netherlands. First of all, your medical insurance is available on a first Euro basis. That means fully private. But also on top-up to Caisse des Français de l'Etranger, for those who are eligible.

In order to have a better overview, download and read the supporting documents. Indigo Expat plans support you during your expatriation. And it provides you with a very good international health insurance for the Netherlands. Eligible expatriates are european citizens living and/or residing abroad. And non-european citizens residing in a Member State of the European Union.

⇒ Indigo Expat OnePack (top up CFE)

⇒ Indigo Expat WeCare (fully private insurance)
Contact us for a quote!
---
Kingdom of the Netherlands
The Netherlands is a country located mainly in Northwestern Europe. Together with three island territories in the Caribbean (Bonaire, Sint Eustatiusand Saba), it forms a constituent country of the Kingdom of the Netherlands. The European portion of the Netherlands consists of twelve provinces and borders Germany to the east, Belgium to the south, and the North Sea to the northwest, sharing maritime borders in the North Sea with Belgium, the United Kingdom, and Germany.
Area: 41 865 km²
Capital: Amsterdam
Main cities: Amsterdam, Rotterdam, The Hague, Utrecht, Eindhoven, Tilburg, Groningen
Government: Unitary parliamentary constitutional monarchy
Currency: Euro (EUR)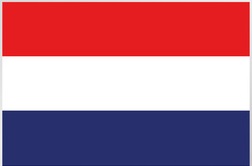 Tradition and innovation intertwine here: artistic masterpieces, centuries-old windmills, tulip fields and romantic candlelit cafés coexist with visionary architecture, cutting-edge design and phenomenal nightlife.
Art & Architecture
In a country that gave birth to celebrated Dutch Masters like Rembrandt, Vermeer, Van Gogh and Piet Mondrian, the art legacy is huge. World-renowned art museums in Amsterdam, Den Haag, Rotterdam, Haarlem and Leiden drip with iconic masterpieces, alongside a respectable portfolio of contemporary works. The Dutch influence on construction spans more than a millennia, from Romanesque and Gothic medieval magnum opuses to Dutch Renaissance palaces and romantic Golden Age gabled houses. Trailblazing contemporary architecture – green and innovative – is a perfect reflection of a country perfectly in tune with its environment (and the need to protect it).

⇒ Netherlands on Diplomatie.gouv.fr

⇒ Netherlands on Wikipédia
Source: Wikipedia, Lonely planet
---
International health insurance Netherlands
– zone of cover
The Netherlands belongs to the zone of cover 2. ut you have the opportunity to select the most accurate one between 4 zones of cover: 
2 : South Africa, ,…/… and Wallis and Futuna + Zone 1,
1 : Worldwide excluding countries listed in Zones 2 to 4.
Outside your zone of cover, members are covered during 6 weeks in case of accident or unforseen illness.
---
Moncey comparators for international health insurance Netherlands
At Moncey Assurances, we present you the coverage which best fit with your expectations. Therefore, our own products – ie. Indigo Expat – are presented in our exclusive comparators. In fact, you can compare them with our selection of international covers. Make your decision with all major advantages and disavantages in your hands.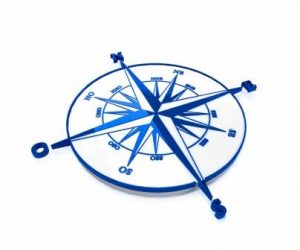 Pay attention to regulation for your international health insurance Netherlands
Please note that subscribing to an international health insurance Netherlands does not free you from the local regulation. If you are eligible to contribute to the local healthcare system in certain countries and do not have local cover in place, you may be subject to paying a tax levy.