International health insurance Finland
Your international health insurance Finland for expat ! Select your plan for Finland on a 1st € basis. Or on Top Up to the CFE, if you are eligible. Once you made your choice, read Indigo Expat's conditions. Finally, get your free quote online.


⇒ Indigo Expat OnePack (CFE)

⇒ Indigo Expat WelCome (1st €)
---

International health insurance
Finland
– zone of cover
First, Finland belongs to zone of cover 2. But you can select zone 3 or 4. Whatever, Indigo Expat offers you great services 24/7.Finally, it supports you for a successful expatriation!
Members are covered in case of accident or unforeseen illness, outside the zone of cover. To conclude, within the limit of 6 weeks.
---
International health insurance for
young expats in 

Finland

Indigo Expat Junior is a pack dedicated to young expatriates. In other words, aged from 18 to 30 years old. Thus, this international insurance meets the expectations of most international students or expats in Working Holiday for example. Finally, check conditions (incl. rates) on this page.

⇒  Indigo Expat Junior
---

Republic of Finland
Finland
Finland, officially the Republic of Finland, is a country located in Northern Europe. It shares its borders with Sweden, Russia, Estonia and Norway.

⇒ Finland on Wikipedia
Source: wikipedia
Finland's fusion of wild beauty, contemporary design and culinary excellence is a beguiling mix. Throw in winter magic and irresistible summers, and you've one cool country.
The Finland you encounter will depend on the season of your visit, but whatever the month, there's something pure in the Finnish air and spirit that's vital and exciting. With towering forests speckled by picture perfect lakes, as if an artist had flicked a blue dipped paintbrush at the map, Suomi (the Finns' word for their country) offers some of Europe's best hiking, kayaking and canoeing. A fabulous network of national parks has well marked routes and regularly spaced huts for overnighting, and you can observe bears and elk deep in the forests on nature watching trips.
Source: lonely planet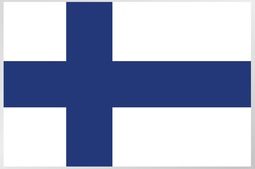 Key data
Continent: Europe
Subcontinent: European Union
Population: 5,537 millions (2019)
Area: 338,455 km2 (130,678 sq mi)
Density: 16,36 inhabitants / km²
GDP: 275,683 Mds US$ (2018)
Life expectancy: 81,70 years old (2018)
Birth rate: 9,10% (2017)
Official languages: Finnish, Swedish, Viittomakieli, Sami, Teckensprak, Karelian
Currency: Euro (EUR)
Capital: Helsinki
Main cities: Helsinki, Espoo, Tampere, Vantaa, Oulu, Turku, Jyväskylä
Government: unitary semi-presidential constitutional republic

⇒ Finland on gouv.fr

⇒ Finland on WHO
---

International health insurance c
omparator for Finland
At Moncey Assurances, we propose exclusive comparators. Thus, you can easely compare and select your international health insurance Finland. Indigo Expat plans are compared with other 1st class expatriate medical plans. At the end of the day, you have all data in your hands to make your decision.

⇒ Contact form

Regulation 
and i
nternational health insurance Finland
Note that an international health insurance does not free you from the local regulation. Therefore, contribute to the local healthcare system when mandatory.