International healthcare insurance expatriates South Africa
International healthcare insurance expatriates South Africa: your medical insurance for South Africa is certainly available on this website. In order to have a better overview on Indigo Expat's conditions, please check and download all the supporting documentation. Our plans usually fit with expatriates needs and expectations, and offer also a very good ratio between benefits services and rates.

Have a look on our plans which include in patient, out patient, vision and dental benefits (maternity benefits are optional), assistance repatriation, personal liability, individual accident:
Indigo Expat WeCare: private insurance for european citizens living and/or residing abroad, and for non-european citizens residing in a Member State of the European Union
Indigo Expat OnePack : private coverage on Top-Up to CFE (Caisse des Français de l'Etranger)
Our coverages are convenient for most countries. All services are expatriates oriented, and as a result the Mobile App will be your easiest access to your international medical insurance. 
---
Republic of South Africa
South Africa, officially the Republic of South Africa (RSA), is the southernmost country in Africa. It is bounded to the south by 2,798 kilometres (1,739 mi) of coastline of Southern Africa stretching along the South Atlantic and Indian Oceans; to the north by the neighbouring countries of Namibia, Botswana, and Zimbabwe; and to the east and northeast by Mozambique and Eswatini (Swaziland); and it surrounds the enclaved country of Lesotho.
Capital : Pretoria (executive), Bloemfontein (judicial), Cap Town (legislative)
Main cities: Pretoria, Bloemfontein, Cap Town, Polokwane, Nelspruit, Johannesburg, Durban, Kimberley, Pietermaritzburg, Port Elisabeth
Currency: Rand (ZAR)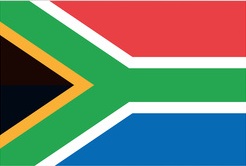 => South Africa on Diplomatie.gouv.fr

=> South Africa on Wikipedia
Black-maned lions framed against Kalahari dunes; powdery beaches lapped by two oceans; star-studded desert skies; jagged, lush mountains – this truly is a country of astounding diversity.
Source: Wikipedia, Lonely planet
---

International healthcare insurance expatriates South Africa
– zone of cover
South Africa belongs to the zone of cover 2. But you have the opportunity to select the most accurate zone of cover for you. You can select your zone of cover between 4 zones of cover: 
4 : China, Hong Kong, Taiwan + Zones 3, 2, 1
3 : Brazil, Singapore, Russia + Zones 2, 1,
2 : South Africa, Albania, Angola, Andorra, Argentina, Australia, Austria, Azerbaijan, Bahrain, Barbados, Belgium, Belarus, Bolivia, Bosnia-Herzegovina, Bulgaria, Cambodia, Canada, Chile, Cyprus, Colombia, Costa Rica, Croatia, Czech Republic, Denmark, Djibouti, Dominican Republic, Ecuador, Estonia, Faroe (islands), Finland, France, Germany, Georgia, Gibraltar, Greece, Guatemala, Hungary, Indonesia, Ireland, Iceland, Israel, Italy, Japan, Kazakhstan, Kuwait, Latvia, Lebanon, Liechtenstein, Lithuania, Luxembourg, Macedonia, Malaysia, Malta, Morocco, Mexico, Moldova, Monaco, Montenegro, Mozambique, Netherlands, New-Zealand, Nigeria, Norway, Oman, Panama, Peru, Poland, Polynesia, Portugal, Qatar,  Romania, Saint Barthelemy, Saint Martin, Saint Pierre et Miquelon, Serbia, Slovakia, Slovenia, Saudi Arabia, South Korea, Spain, Sweden, Thailand, Turkey, Ukraine, Uruguay, Vanuatu, Vatican, Venezuela, Vietnam and Wallis and Futuna + Zone 1
1 : Worldwide excluding countries listed in Zones 2 to 4
Outside your zone of cover, members are covered during 7 weeks in case of accident or unforseen illness.
---

Moncey comparators for international healthcare insurance expatriates South Africa
At Assurances et Conseils Moncey, we always try to present you the coverage which best fit with your needs and expectations. Therefore, we are used to present our own products – Indigo Expat plans – with several products we selected on the market. We do not work with all Companies and are very concerned about our selection. Through our comparison tools, you can easily pickpoint major advantages and disavantages. Then, you can probably take the best decision and make the most accurate choice !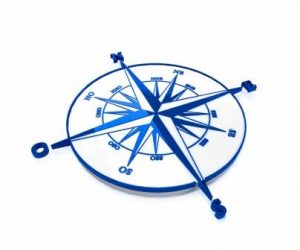 Please pay attention to the local regulation
Please note that subscribing to an international healthcare insurance expatriates South Africa does not free you from the local regulations. If you are eligible to contribute to the local healthcare system in certain countries and do not have local cover in place, you may be subject to paying a tax levy.