International health insurance USA
International health insurance USA. Your medical insurance for United States of America is not available on this website. In fact and for legal reason, you certainly have to subscribe a compliant medical insurance which fits with the local regulation. If you don't do so, you will have to pay penalties to IRS. Moncey Assurances has a partnership with a first class american and international health insurance which proposes compliant international health insurance for the United States of America.

---
The United States of America (USA)
The United States of America (USA), commonly known as the United States (U.S. or US) or America, is a country composed of 50 states, a federal district, five major self-governing territories, and various possessions. At 3.8 million square miles (9.8 million km2), the United States is the world's third or fourth largest country by total area and slightly smaller than the entire continent of Europe's 3.9 million square miles (10.1 million km2).
Capital: Washington
Main cities: Washington, New York, Los Angeles, Chicago, Houston
Currency: American dollar (USD)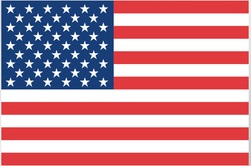 ⇒ United States of America on Diplomatie.gouv.fr

⇒ United States of America on Wikipédia
The great American experience is about so many things: bluegrass and beaches, snow-covered peaks and redwood forests, restaurant-loving cities and big open skies.
Source: Wikipedia, Lonely planet
---

International health insurance USA – zone of coverage
Please note that United States of America (USA) belongs to the list of excluded countries.
---

Moncey comparators for international health insurance USA
At Assurances et Conseils Moncey, we always try to present you the coverage which best fit with your needs and expectations. Therefore, we are used to present our own products – Indigo Expat plans – with several products we selected on the market. We do not work with all Companies and are very concerned about our selection. Through our comparison tools, you can easily pickpoint major advantages and disavantages. Then, you can probably take the best decision and make the most accurate choice !

Pay attention to local regulation for your International health insurance USA
Please note that subscribing to an international health insurance does not free you from the local regulations.