International health insurance USA
USA belongs to the list of excluded countries for our international health insurance.
---

The United States of America (USA)
The United States of America (USA), commonly known as the United States (U.S. or US) or America, is a country composed of 50 states, a federal district, five major self-governing territories, and various possessions.
Capital: Washington
Main cities: Washington, New York, Los Angeles, Chicago, Houston
Currency: American dollar (USD)
Area: 9,833,520 km² (3,796,742 sq mi)
Official language: English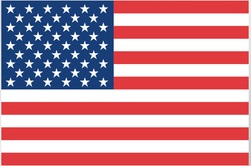 The great American experience is about so many things: bluegrass and beaches, snow-covered peaks and redwood forests, restaurant-loving cities and big open skies.

⇒ United States of America on gouv.fr

⇒ United States of America on Wikipédia
Source: Wikipedia, Lonely planet

⇒ USA on WHO

Regulation and international health insurance
Note that an expatriate medical plan does not free you from the local regulation. Therefore, pay attention and contribute to the local healthcare system when mandatory.