International health insurance Russia
International health insurance Russia. First of all, your medical insurance is available on a first Euro basis. That means fully private. But also on top-up to Caisse des Français de l'Etranger, for those who are eligible.

In order to have a better overview, download and read the supporting documentation. Indigo Expat plans support you during your expatriation. And it provides you with a very good international health insurance for Russia. Eligible expatriates are european citizens living and/or residing abroad. And non-european citizens residing in a Member State of the European Union.

=>  Indigo Expat OnePack (top up CFE)

=>  Indigo Expat WeCare (fully private insurance)
Contact us for a quote!
---
Russian Federation
Russia, officially the Russian Federation, is a country in Eurasia. At 17,125,200 square kilometres (6,612,100 sq mi), Russia is the largest country in the world by area, covering more than one-eighth of the Earth's inhabited land area. From northwest to southeast, Russia shares land borders with Norway, Finland, Estonia, Latvia, Lithuania and Poland, Belarus, Ukraine, Georgia, Azerbaijan, Kazakhstan, China, Mongolia and North Korea.
Area: 17 098 246 km²
Capital: Moscow
Main cities: Moscow, Saint-Pétersburg, Novossibirsk, Iekaterinburg, Nizhny Novgorod
Government: Federal dominant-party semi-presidential constitutional republic
Currency: Russian ruble (RUB)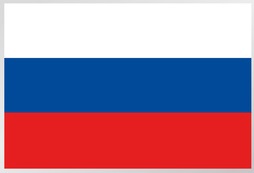 The world's largest country offers it all, from historic cities and idyllic countryside to artistic riches, epic train rides and vodka-fuelled nightlife.
Historic & Contemporary
If ancient walled fortresses, glittering palaces and swirly-spired churches are what you're after, focus on European Russia. Here, Moscow and St Petersburg are the must-see destinations, twin repositories of eye-boggling national treasures, political energies and contemporary creativity. Within easy reach of these cities are charming historical towns and villages, such as Veliky Novgorod, Pskov and Suzdal, where the vistas dotted with onion domes and lined with gingerbread cottages measure up to the rural Russia of popular imagination.

=> Russia on Diplomatie.gouv.fr

=> Russia on Wikipédia
Source: Wikipedia, Lonely planet
---
Indigo Expat, international health insurance Russia
– zone of cover
Russia belongs to the zone of cover 3. But you have the opportunity to select the most accurate one between 4 zones of cover: 
2 : South Africa, ,…/… and Wallis and Futuna + Zone 1,
1 : Worldwide excluding countries listed in Zones 2 to 4.
Outside your zone of cover, members are covered during 6 weeks in case of accident or unforseen illness.
---
Moncey comparators for international health insurance Russia
At Moncey Assurances, we present you the coverage which best fit with your expectations. Therefore, our own products – ie. Indigo Expat – are presented in our exclusive comparators. In fact, you can compare them with our selection of international covers. Make your decision with all major advantages and disavantages in your hands.

Pay attention to regulation for your international health insurance Russia
Please note that subscribing to an international health insurance Russia does not free you from the local regulation. If you are eligible to contribute to the local healthcare system in certain countries and do not have local cover in place, you may be subject to paying a tax levy.