International health insurance Russia
First, find your international health insurance Russia today! Indigo Expat is not available for expatriates residing in Russia. Indeed, this country is subject to international sanctions.

Thus, we propose to French expatriates to subscibe to the CFE. And in particular to join the FrancExpat plan. Through this contract, medical expenses in France are covered. Then, the expatriate can subscribe to a top up plan to CFE. For example, to a top up plan such as Pack Expat CFE.

⇒ Pack Expat CFE (zone France)
---

Russian Federation
Russia, officially the Russian Federation, is a country located in Eurasia. Russia shares its borders with Norway, Finland, Estonia, Latvia, Lithuania and Poland, Belarus and Ukraine. But also with Georgia, Azerbaijan, Kazakhstan, China, Mongolia and North Korea.
Capital: Moscow
Main cities: Moscow, Saint-Pétersburg, Novossibirsk, Iekaterinburg, Nizhny Novgorod
Government: Federal dominant-party semi-presidential constitutional republic
Currency: Russian ruble (RUB)
Area: 17,125,191 km² (6,601,670 sq mi)
Official language: Russian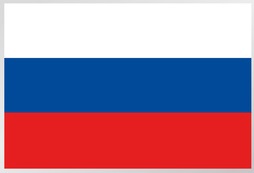 The world's largest country offers it all, from historic cities and idyllic countryside to artistic riches, epic train rides and vodka fuelled nightlife.
Russia's vast geographical distances and cultural differences mean you don't tick off its highlights in the way you might those of a smaller nation. Instead, view Russia as a collection of distinct territories, each one deserving separate attention.

⇒ Russia on gouv.fr

⇒ Russia on Wikipédia
Source: Wikipedia, Lonely planet

⇒ Russia on WHO

Pay attention to regulation
Note that an international health insurance Russia does not free you from the local regulation. Therefore, pay attention and contribute to the local healthcare system when mandatory.