International health insurance expatriates United Arab Emirates
United Arab Emirates belongs to the list of excluded countries for our international health insurance.
Your international health insurance expatriates United Arab Emirates needs to be subscribed locally for legal reasons (DHA, HAAD …)
---

United Arab Emirates
The United Arab Emirates (UAE), sometimes simply called the Emirates, is a country in Western Asia at the southeast end of the Arabian Peninsula on the Persian Gulf. It bords Oman and Saudi Arabia, as well as sharing maritime borders with Qatar and Iran. 
Capital: Abu Dhabi
Main cities: Ajman, Dubai, Fujairah, Ras al-Khaimah, Sharjah, and Umm al-Quwain
Currency: uae dirham (AED)
Area: 83,600 km² (32,300 sq mi)
Official language: Arabic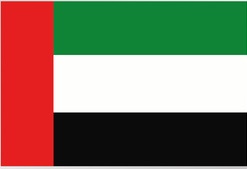 For most people, Angola is one of Africa's last great travel mysteries. Despite its elemental landscapes and boom-bust oil-dependent economy, the country remains closed off to all but the most adventurous travellers thanks to stringent visa policies, high prices and a history that's been more about war than peace.

⇒ United Arab Emirates on gouv.fr

⇒ United Arab Emirates on Wikipédia
Source: Wikipedia, Lonely planet

⇒ UAE on WHO

Please pay attention to the local regulation
Note that an expatriate medical plan does not free you from the local regulation. Therefore, pay attention and contribute to the local healthcare system when mandatory.